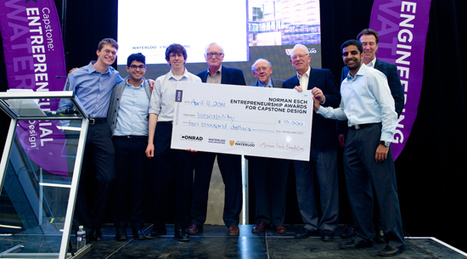 Wearability, a company founded by Waterloo Engineering students, has designed the latest in wearable tech – shirts that measure electrical activation in muscles to reduce work-related musculoskeletal disorders including lower back and neck sprains and strains.
Canada's Technology Triangle Inc.'s insight:
Patenting various components of their technology is a critical next step for the co-founders. They are talking to potential investors and health care partners about how to integrate more kinesiology knowledge into the Wearability platform.
See on www.exchangemagazine.com