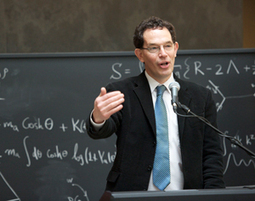 Perimeter Institute hosted the Honourable John Milloy, MPP for Kitchener Centre, as he named 20 local recipients of Ontario's Early Researcher Awards (ERAs), which support highly promising early-career faculty with $140,000 grants.
The program's goal is to improve Ontario's ability to attract and retain the best and brightest research talent from around the world.
Canada's Technology Triangle Inc.'s insight:
"Kitchener-Waterloo leads some of the most innovative research in this province. I am delighted to announce Ontario's support for the ground-breaking, world-class work being conducted at three of our fine educational facilities," Milloy said.
See on www.exchangemagazine.com