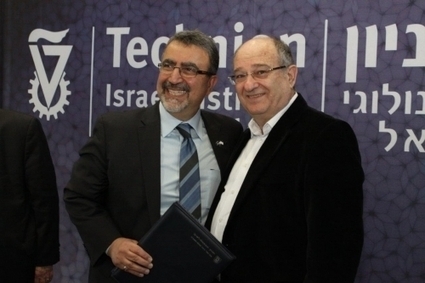 Two of the world's top innovation universities hope to accelerate breakthroughs in research and commercialization with a new agreement signed during a joint conference in Israel yesterday. The agreement between the University of Waterloo and Technion-Israel Institute of Technology brings together some of the top minds in quantum information science, nanotechnology and water for pure and applied research.
Canada's Technology Triangle Inc.'s insight:
The conference also featured the work of nanotechnology expert Carolyn Ren whose knowledge of Lab-on-a-Chip Technology has the potential to revolutionize medical diagnosis and treatment by making chemical and biomedical diagnosis faster, easier and less expensive. Canada Research Chair in Groundwater Remediation, David Blowes, also presented on his work to find new and better ways to stop or reverse contamination caused by mining operations.
See on www.exchangemagazine.com