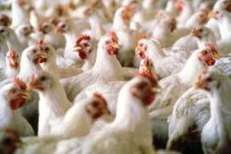 The University of Guelph is a key participant in new studies being conducted through the national Poultry Science Cluster, designed to keep the poultry industry competitive and address consumer concerns about animal welfare and environmental preservation.
Canada's Technology Triangle Inc.'s insight:
The University of Guelph has wide-ranging expertise in poultry research. The Poultry Health Research Network (PHRN) at U of G brings together poultry researchers and poultry health specialists studying everything from basic biology and environmental concerns to poultry disease, production and welfare. The PHRN consists of 40 individuals from the University of Guelph, the Public Health Agency of Canada and the Ontario Ministry of Agriculture and Ministry of Rural Affairs, as well as poultry industry organizations, including the Poultry Industry Council and the Canadian Poultry Research Council.
See on www.worldpoultry.net