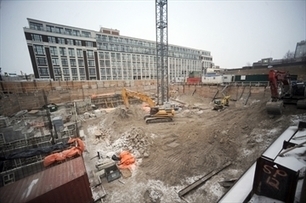 Momentum Developments is planning the biggest condominium project yet for the central part of the city.
It will be just a few minutes walk from the Communitech Hub at the Tannery and the future light rail transit line.
Canada's Technology Triangle Inc.'s insight:
With the continued development of the the Innovation District,
"We are now starting to see a medium-high density, pedestrian-oriented and transit-supported city emerge in the centre of Waterloo Region," Regier said.
"It's giving us the ability to compete in the creative economy with Global cities," he said.
See on www.therecord.com