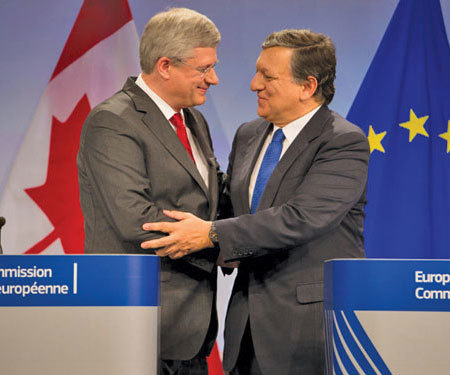 "We need to become an exporter to the whole world," Ontario Minister of Research and Innovation Reza Moridi told Site Selection earlier this year.
Canada's Technology Triangle Inc.'s insight:
Helping the province get there are policies designed to welcome that world's capital investments, such as Spanish chocolate maker Natra's recently announced facilities in London and Toronto and German luxury luggage manufacturer Rimowa's new headquarters in Cambridge. Sweetening the situation that much more are federal policy efforts, such as the agreement in principle reached in October by Canada and the European Union on a Canada-EU Comprehensive Economic and Trade Agreement (CETA).
CETA will provide Canada with preferential market access to the European Union's more than 500 million consumers in a 28-country market which generates C$17 trillion in annual economic activity
See on siteselection.com