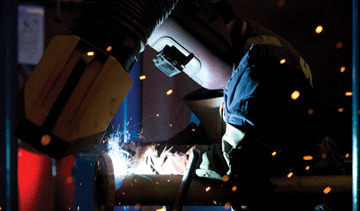 For every dollar invested in an apprentice, employers see an average return of $1.47 (based on testing across 21 trades). The size and location of the business had no significant impact on the economic return.
Apprenticeship is cost-effective.
Temporary foreign workers cost between $5,000 and $20,000 per person, while apprentices produce a positive net return in most trades by the second year. Federally, there are tax credits available for training apprentices in Red Seal trades and many jurisdictions also offer incentives and support for employers who train. These may include wage subsidies, tax credits or preferential access to government contracts.
Canada's Technology Triangle Inc.'s insight:
Research by the Canadian Apprenticeship Forum shows less than one-fifth of skilled trades employers are engaged in hiring and training the next-generation workforce. Until we tip that balance toward training, shortages will continue to make headlines
See on www.canadianmanufacturing.com