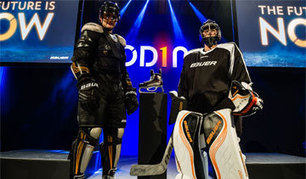 Bauer Hockey, the world's leading manufacturer of ice hockey equipment, today unveiled its BAUER OD1N hockey equipment.
Canada's Technology Triangle Inc.'s insight:
Founded in Kitchener, Ont. in 1927, Bauer Hockey developed the first skate with a blade attached to a boot, forever changing the game of hockey. It is owned by Bauer Performance Sports Ltd., a public company.
See on www.canadianmanufacturing.com