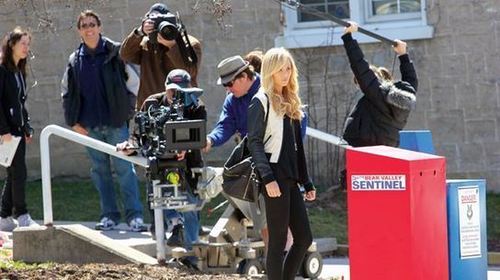 It won't be long before local residents will be able to see Hespeler's alter ego, Bear Valley, on the small screen.
Bitten, a science-fiction tale based on the Women of the Otherworld novels by Canadian author Kelley Armstrong, will begin airing Jan. 11 on the Space channel. Showtime is 9 p.m.
Crews for the series have repeatedly visited the city, converting Hespeler's central core into the fictional Bear Valley, which serves as one of the main backdrops.
Tech Triangle's insight:
Bitten will also be seen south of the border, thanks to a deal reached this fall between Space, in association with Entertainment One, and American broadcaster Syfy. The show debuts on that channel Jan. 13.
See on www.cambridgetimes.ca