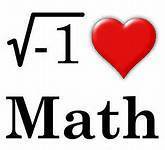 Ontario students scored significantly higher than peers in 52 countries, the 2012 Program for International Student Assessment survey results released today show.
The assessment of more than 510,000 15-year-olds in 65 participating economies focused on mathematics, science and reading and is conducted by the Organization for Economic Co-operation and Development.
The survey sample represents performance and trends among 28 million students globally.
The assessment shows Ontario's students are continuing to perform above the organization's average in every category.
Tech Triangle's insight:
The findings were officially released by OECD secretary-general Angel Gurría in Washington, D.C.
The organization takes stock in three-year periods, runs the numbers and publishes them a year later.
Thus, the results correspond to the 2010-12 period and are the fifth set prepared and published since 2000.
See on www.yorkregion.com