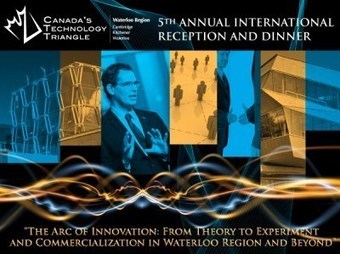 Network with Ambassadors, Consuls General, and 300+ community business leaders.
Experience dazzling food and refreshments
Tech Triangle's insight:
Keynote Speaker
Director, Perimeter Institute for Theoretical Physics
"The Arc of Innovation: From Theory to Experiment and Commercialization in Waterloo Region and Beyond"
Neil Turok is an award-winning cosmologist, celebrated educator, gifted communicator, and head of the world-renowned Perimeter Institute.
In this highly visual presentation and audience Q&A, you will find out why Perimeter plays a central role in our innovation ecosystem and enhances Waterloo Region's strength in basic research, experimentation, and commercialization.
See on www.techtriangle.ca