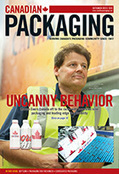 The federal government is launching a biomaterials program to accelerate the development of green vehicles and buildings.
Announced by Minister of State (Science and Technology) Greg Rickford, the five-year, $55-million program is aimed at turning agricultural and forestry byproducts into new, more environmentally-friendly materials.
The National Research Council of Canada (NRC) will invest $30-million in the program, while a combination of industry, academic institutions and other government departments will make up the remaining $25-million.
Tech Triangle's insight:
"This new program will strengthen Canada's role as a leader in the development of innovative, and sustainable materials and technologies," Rickford said in a statement.
"This is yet another example of how we're ensuring more ideas get to the marketplace, as this program integrates the expertise of the NRC with the business know-how of Canadian industry leaders to manufacture new lightweight, cost-effective and bio-sourced materials for next generation vehicles and homes, to improve the quality of life of Canadians."
See on www.canadianmanufacturing.com