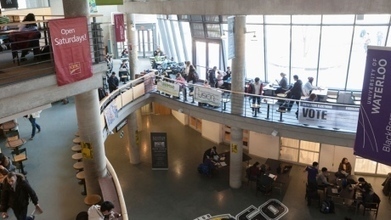 A recent study done by PricewaterhouseCoopers shows that the University of Waterloo has a huge financial impact on Waterloo Region and the rest of the province.
Tech Triangle's insight:
University of Waterloo President Feridun Hamdullahpur says the relationship between the university and Waterloo Region is mutually beneficial because the university raises the region's GDP and the region provides jobs for new grads.
The university operates the biggest co-op education program in the world, with over 17,000 co-op students working for 4,500 employers.
See on www.cbc.ca