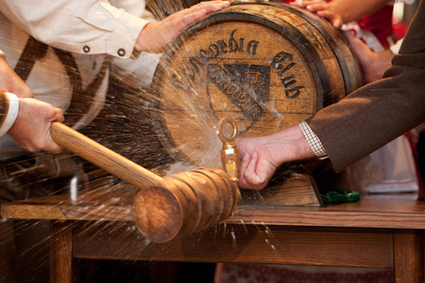 In celebration of our area's strong German roots, since 1969 Kitchener-Waterloo Oktoberfest has developed its own traditions – becoming the largest Bavarian festival in North America with the greatest Thanksgiving Day Parade in Canada.
Thousands of visitors celebrate annually in our Festhallen, and by attending one or more of our 40 family and cultural events.
Through the celebration of this Spirit of Gemuetlichkeit, the local economy is stimulated and more than 70 charities and not-for-profit organizations raise funds to support the high quality of life enjoyed in Kitchener-Waterloo.
Tech Triangle's insight:
"Willkommen to you, your family and friends!"
See on www.exchangemagazine.com