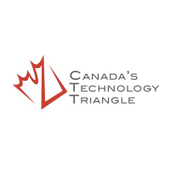 Canada's Technology Triangle Inc received a Silver Excellence in Economic Development Award for its 2012 project in the category of General Purpose Website for communities with populations greater than 500,000 from the International Economic Development Council (IEDC).
The honor was presented at an awards ceremony on Tuesday, October 8, during the IEDC Annual Conference, which was held October 6-9, in Philadelphia, Penn.
Tech Triangle's insight:
"It's truly due to the creative talent of our website partner, eSolutions and our Marketing Communications Manager, Janet Grondin, that we are able to be the recipient of this very prestigious award," said John Jung, CEO, Canada's Technology Triangle Inc.
See on www.techtriangle.ca