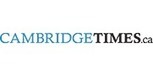 The Sept. 19 opening of luggage maker Rimowa North America Ltd.'s expansive new digs in Cambridge was a perfect opportunity for Doug Craig and Carl Zehr to talk up the importance of establishing and maintaining good relations with overseas…
Tech Triangle's insight:
But as John Jung, the technology triangle's chief executive officer, said in 2011, when Zehr took heat from a Kitchener councillor for his participation in a trade mission to Brazil: "You can't sit back and wait for the telephone to ring. In fact it won't ring."
Canada's pursuit of new markets in non-traditional regions, and the forging of new economic partnerships in those areas — while dogged by controversies — continues apace, and rightfully so. China, India and increasingly Brazil are all economic superpowers worth cultivating for investment opportunities. But as the story of Rimowa illustrates, traditional European markets must also not be neglected, which underscores the value of the latest mission.
See on www.cambridgetimes.ca