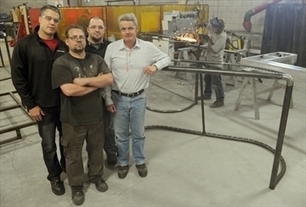 Athletica Sports Systems scored a big deal with the NHL
The Waterloo company, which specializes in making boards for hockey rinks, is now supplying goals to the National Hockey League"
Tech Triangle's insight:
Founded in 1996, Athletica makes and installs dasher boards for ice and in-line hockey, indoor soccer and other recreational activities.
The company has 100 employees during its busy season from August to November, Staines said.
he newly redesigned goals were manufactured in Waterloo and delivered to all 30 NHL teams by a Sept. 15 deadline, Athletica said.
See on www.therecord.com