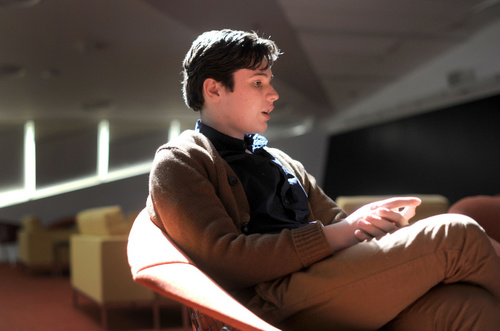 After a month at the Institute for Theoretical Physics in Waterloo, Jacob Barnett is thrilled. The young genius, diagnosed with autism at age two, is happy to have found a place where he can do what he loves.
The Barnett family uprooted from Fort Wayne, Ind., and moved to Waterloo Region this summer to allow Jacob to pursue his thirst for physics. They considered universities around the world, and settled on the institute created by BlackBerry co-founder Mike Lazaridis that was built to explore the very frontiers of physics.
"This place felt the most like home," said his mother. "We knew at some time we'd have to leave Indiana because Jacob had exhausted the entire curriculum for math and physics."
Tech Triangle's insight:
With about a month under his belt at Perimeter, he's loving it. Jacob says he feels at home at the Waterloo institute — surrounded by people as excited as he is to talk about quantum gravity and quantum mechanics.
"It's been fantastic. There's nothing like it," he said. "We're doing physics, so I'm very happy."
See on www.thestar.com