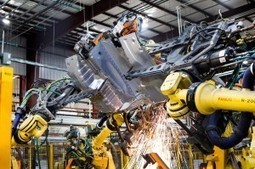 Auto parts maker Magna International Inc. is looking for acquisitions in China or Eastern Europe, after facing challenges at its South American operations.
Tech Triangle's insight:
"We've all heard our old Bank of Canada governor slamming companies for keeping too much cash around and not investing," Tyerman said. "Well Magna's exhibit A."
The company's first priority has been to build new plants, but that hasn't been enough to use up all of the cash, Tyerman said. They have also upped their dividend in the past and used the money to buy back stock.
A large acquisition could eat up a lot of cash, but the company has had a tough time finding one that suits their needs, bringing together new technologies while expanding their footprint in emerging markets in Asia.
See on www.canadianmetalworking.com