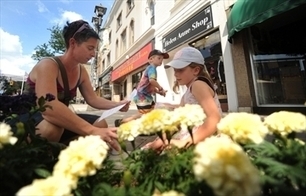 It's a convenience store now, but it used to be the office of Waterloo's first mayor, Moses Springer.
Tech Triangle's insight:
We really want to draw attention to the architectural richness and significance of many of the buildings around here," said Kae Elgie, the president of the North Waterloo Region branch.
There were different options for "beginner" and "advanced" architects. An example of a beginner challenge was to draw one of the windows of the only Art Deco style building in Uptown Waterloo, the former Waterloo Theatre at 16-24 King St. N.
See on www.therecord.com