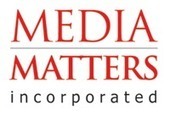 Waterloo, Ontario — August 7, 2013 — Car enthusiasts—especially those with a taste for vintage vehicles made by Chrysler—won't want to miss MoparFest on August 17-18 in Kitchener. The largest car show of its kind in Canada, the event expects to have more than 1,800 vehicles on display, including plenty of muscle cars.
Visitors will also know their support for the show is helping others — over the past 34 years, organizers have donated more than $2.5 million in proceeds to numerous local charities.
For more information, please visit moparfest.com. Collision Repair Magazine – The information source for autobody and collision repair professionals.
See on collisionrepairmag.com