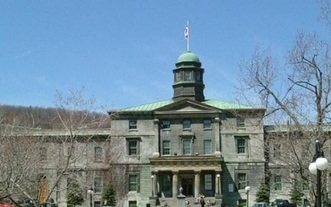 Canadian Ambassador to Athens Robert Peck this week announced the first Canada-Greece/Cyprus University Partnership Forum, which will take place in Athens on September 16.
Eight Canadian institutions will take part in the showcase of Canadian higher education. These are the universities of McGill, York, McMaster, Ottawa, Simon Fraser, Montreal, New Brunswick and the University of Waterloo-based Perimeter Institute for Theoretical Physics founded by Greek-Canadian Mike Lazaridis, co-founder of Blackberry.
Tech Triangle's insight:
The aim of the forum is to promote new institution-to-institution partnerships between universities in both Greece and Cyprus with Canadian institutions, with Peck noting that there are already a number of existing agreements between Canadian and Greek universities and there has been renewed interest going forward in deepening broader bilateral academic cooperation.
The forum promotes faculty exchange/enrichment programs, lectures, semester abroad programs, Canadian and Hellenic studies, and collaboration in research and development.
See on www.ekathimerini.com