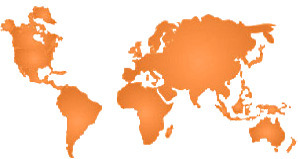 Canada's clean energy, ICT, life sciences, and advanced manufacturing sectors are clustered around seven vibrant metropolitan areas.
Tech Triangle's insight:
Advanced Manufacturing
Although the Waterloo, Ontario, Technology Triangle is best known for ICT, it is also a center for automotive manufacturing and research and development. The Waterloo Centre for Automotive Research at the University of Waterloo is one of Canada's top automotive research centers.
"Manufacturing is all about people, and I believe that we have some of the best people in the world right here in Ontario," says Ray Tanguay, chairman of Toyota Motor Manufacturing Canada. "That is one reason we have been so successful." Canada's 400-plus aerospace manufacturing and services companies have a worldwide reputation for quality, value, performance, and reliability. In 2011, Quebec exported nearly $7 billion worth of aerospace products, accounting for almost two-thirds of Canada's total aerospace exports.
See on www.areadevelopment.com