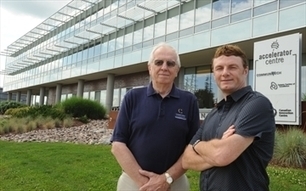 — A new partnership between the University of Waterloo and universities in the Czech Republic could have homegrown innovations commercialized in the European marketplace.
Tech Triangle's insight:
"It allows the university to reach markets we wouldn't be able to tap into," said Inwood, who recently returned from a trip to Prague where he met with representatives from five Czech universities.
Also assisting with the partnership is the locally based Canada's Technology Triangle.
See on www.therecord.com