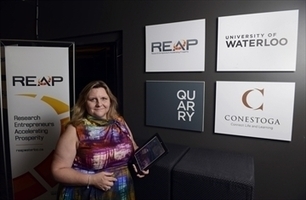 New ways of using interactive digital technology are being developed in an old building beside the Conestogo River in this quaint tourist village.
Tech Triangle's insight:
REAP is here to help cultivate new business models using interactive digital display," Janik says.
The lab finds new uses for existing technologies to help create new businesses or to better support existing ones.
"There is a lot of powerful technology that allows you to build cool stuff, but the question is, where are the business opportunities?" Janik says.
See on www.therecord.com