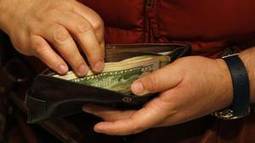 FDI to advanced economies is mostly plunging, yet inflows to Canada continue to grow. It's a vote of confidence
Tech Triangle's insight:
Canada is apparently still a favoured place for foreign investment. In total, $45.4-billion came into the country in 2012, up 9.6 per cent from 2011.
he implication is still clear: Other countries think there is money to be made in Canada. In contrast, FDI into the United States was down 37 per cent, as was investment into the EU (off 78 per cent) and even China (down 24 per cent). In a ranking of top "host economies" for FDI, Canada came in 10th in the world, up from 12th in 2011.
See on www.theglobeandmail.com