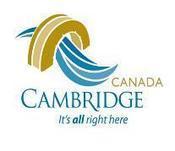 Cambridge council will be asking staff for a report on the feasibility of start-up grants.
The idea was brought to the Economic Development Advisory Committee, shortly after Kitchener council announced it is looking into giving grants to start-up companies.
Cambridge Mayor Doug Craig tells 570 News every community is exploring every avenue for economic growth.
"We want to create jobs in our city, and we want our city to be a liveable city that has young people here as part of the component," Craig says.
He adds this is an aspect they're looking at to make Cambridge a better community overall.
"We have focused on advanced manufacturing as one aspect," Craig says, "and we haven't spent as much time as we ought to have on what people describe as these 'white collar jobs.'"
Craig says they're re-balancing themselves to get a "more comprehensive view of how to go into the future and have positive outcomes in the community."
Tech Triangle's insight:
At council's upcoming meeting on Monday, June 17, direction will be given to staff to come back with a report in September.
See on www.570news.com