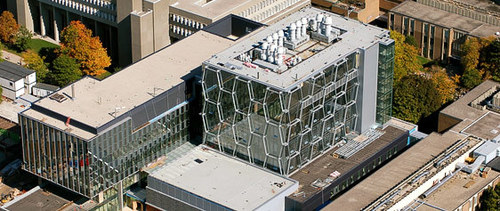 Canadian technology media, Techvibes included, have spent a lot of time in the past four years determing which Canadian city
Tech Triangle's insight:
Quantum Valley, which thus far combines the bleeding-edge Institute of Quantum Computing, the Waterloo Institute for Nanotechnology, and the University of Waterloo, is a hive of nano- and quantum-related technological innovation. University president Feridun Hamdullahpur claims this hub of tech and science is the first of its kind – "it doesn't exist anywhere else in the world," he says.
What will Quantum Valley produce? The potential, supporters affirm, is unlimited. Feridun suggests that the hub will create computers capable of things "we can't even imagine." Mike offers up the term "mind-boggling" when describing the possibilities.
See on www.techvibes.com