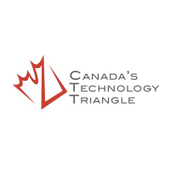 WATERLOO – Wilfrid Laurier University's School of Business & Economics is pleased to announce a $1.25 million gift from BMO Financial Group, which will support entrepreneurship and global education initiatives for students.
"We are grateful to BMO for their investment in our vision to build Canada's best business school," said Micheál J. Kelly, dean of Laurier's School of Business & Economics. "Laurier is surrounded by one of the best ecosystems for a business school that you will find anywhere in Canada. As a result, we offer an outstanding education in entrepreneurship and a unique spirit that permeates the entire university. We have done a lot in the area of entrepreneurship, but there is a lot more we want to do and this gift will help us get there."
This donation from BMO Financial Group will fund a professorship in entrepreneurship that will support curriculum, program development and research in entrepreneurship across all faculties at Laurier, fostering entrepreneurial behaviour in all students. The gift will also support students involved in international exchange programs, as well as provide 210 academic scholarships and grants.
"This donation represents the latest example of the long and valued partnership between BMO and Laurier," said Susan Brown, senior vice-president, Ontario Regional Division, BMO Bank of Montreal. "BMO strongly believes in continuous learning and providing students the resources they need for their professional development and growth. Today's announcement will help Laurier achieve these goals and bring their vision to build Canada's best business school to life."
With over $2 million donated to the university over the years, BMO Financial Group and Laurier have enjoyed a long-standing partnership. Hundreds of Laurier graduates have built exceptional careers at BMO, including President and CEO of BMO Financial Group Bill Downe and 11 executives. BMO Financial Group also employs more than 50 Laurier students in co-op work terms.
"BMO has demonstrated exceptional leadership and vision in this generous donation," said Max Blouw, Laurier's president and vice-chancellor. "We value our long-standing partnership with BMO Financial Group and we are proud of the talent we have developed for BMO."
See on www.techtriangle.ca