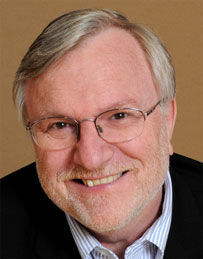 WATERLOO REGION – Foreign leaders, local politicians, and business executives converged on Waterloo Region this week.
Canada's Technology Triangle (CTT), a not-for-profit, regional economic development organization, brought these groups together in its effort to market the competitive advantages of Waterloo Region to the world, attracting new business, investment, and talent to the region.
John G. Jung, CEO of CTT, said this event, in particular, is an effort to give foreign leaders the opportunity to become acquainted with Waterloo Region in a unique way.
Foreign posts such as ambassadors, consuls general, and trade commissioners are often very familiar with where their offices are located, such as the GTA, but becoming familiar with other areas is unusual for them, Jung said. Today, CTT had these foreign posts brought to Waterloo, where they were given a 'familiarization tour,' visiting companies in Cambridge, Kitchener, and Waterloo.
"They will meet some of our captains of industry, political leaders, mayors, and university and other institutional leaders," Jung said.
These dignitaries will visit places like Com Dev, Christie Digital, and CIGI, to meet industrial leaders and get a chance to learn from them what this region is all about.
The day will conclude with a reception and dinner, where 350 of Waterloo Region's business, government, and institutional leaders will come together to interact, and be addressed by former foreign affairs and Nobel Peace Prize nominee Dr. Lloyd Axworthy.
The ultimate goal of the event is to send the message around the world that Waterloo Region is a place to consider for businesses, investors, and talent.
"Hopefully they'll take that message back to their various countries," Jung said. "These are all communities and nations that are looking to expand and have their companies go global. And when their companies are going global like this, they need to understand where they should be going and what communities offer the best competitive advantages for their companies to locate."
This is a goal that CTT is always working towards, during this event, and throughout the year.
"We like to be proactive in our messaging and let people know about Waterloo Region as an excellent location of choice for their businesses and even for their citizens," Jung said. "This is not a usual thing that a community does, we spend a great amount of time and effort to promote this to these foreign countries and we believe that our message gets to those countries through these foreign posts quite well."
See on www.k-wreview.ca