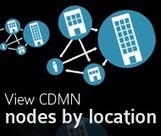 CDMN is currently accepting applications for its Soft-Landing Program, which offers qualified, mature Canadian startups and SMEs (small- to medium-sized enterprises) up to $4,000 CDN in funding to gain exposure to an economy-of-interest by providing an opportunity to take residence in a partnered facility for up to three months that can offer the regional support required to help them grow their business; this is the Outbound version of the program.
While CDMN does not provide funding for Inbound Soft-Landings, we can assist international companies looking to explore the market opportunity in Canada by connecting these organisations to our nodes across the country. For software businesses interested in gaining exposure to the Canadian market, Invest in Canada just released new data which illustrates that "our highly skilled software development professionals, world-class R & D capability, and competitive labour costs and taxation rates make our country an ideal location for value-added software-development activities."
Here are some great stats (courtesy of Invest in Canada) explaining why our country is becoming a magnet for software developers who are looking to expand internationally:
Experienced and educated talent: In 2011, half of Canada's 556,000 ICT sector employees worked in software development. We also have a highly educated workforce where 84 per cent of all workers have university or college training – 71 per cent of whom hold post-secondary degrees.
High revenue growth potential: Last year, our country's top 250 ICT companies recorded sales of more than $82 billion. This number is projected to rise at a compound annual growth rate of 2.6 percent through 2015.
World-class partners: The world's top ten software development companies, including IBM, SAP and Microsoft, each have R&D operations in Canada.
International investments in Canadian R&D: Between 2003 and 2011, nearly 250 foreign companies established greenfield projects in Canada's wireless-communications industry. During the same period, the U.S. Patent and Trademark Office issued more than 12,000 software-related patents to inventors based in Canada.
If you are interested in learning more about how CDMN can help your startup or SME to gain exposure to the Canadian market, please contact Bob Embleton, Director of Network Partnerships at 519-804-2980 Ext. 1056, or send an e-mail to Bob.Embleton@cdmn.ca.
See on www.cdmn.ca